DESTIN & SANDESTIN PRICING
CHRISTMAS PROMOTION
Give the gift of memories on the water to your family and friends! Join now and save with our biggest initiation fee discount of the year, plus pay NO CLUB DUES until March 1st!
FULL
MEMBERSHIP
Initiation Fee:
$10,990
$7,990
Club Dues:
$475/Month (Deferred to March)
(Tuesday - Sunday)
WEEKDAY MEMBERSHIP
Initiation Fee:
$4,500
$3,900
Club Dues:
$375/Month (Deferred to March)
(Tuesday - Friday)
BUDDY MEMBERSHIP
Initiation Fee:
$10,990
$7,990
Club Dues:
$700/Month
($350 Each)
(Two people join together)
MILITARY
MEMBERSHIP
Club Dues:
$398/Month
(Program currently full)
CALL TO LEARN MORE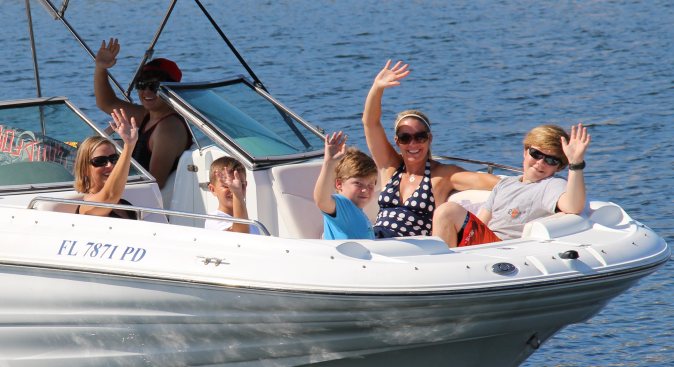 Membership into Legacy is structured much like that of a traditional golf club.
Join Legacy with a one-time Initiation Fee and remain active with the payment of monthly club dues.
Members enjoy an unlimited number of outings & once in the club, your only additional cost is fuel and a tip for the dock hands.
Member is NOT obligated or committed to any length of time in Legacy and may discontinue membership in the club anytime. There is no penalty for exiting the club; however, member would forfeit their Initiation Fee unless the membership falls under our reissue provision.
As our way of saying "thank you", at any point after 10 seasons in the club, you may elect to present your membership for "Reissue" through Legacy. You will receive 50% of the Initiation Fee you paid or the current rate for the Initiation Fee (whichever is less) when you supply a suitable prospect.
JOIN THE CLUB AND ENJOY THE BENEFITS:
Unlimited number of outings
Membership covers everything except fuel & tip
Access to 8 different styles of boats
Members only, private fleet
(no rentals)
Boater safety & training classes
No Cleaning, Maintenance, Storage or Hassle
Three convenient locations
Locally owned & operated family business
NEED MORE INFORMATION?
Submit the form on this page and a member of our team will be in contact with you within 1 business day.
Or give us a call to get started,
(850) 337.8388